Join us Monday October 7th for another round of the best singer songwriter's around!
The evening will feature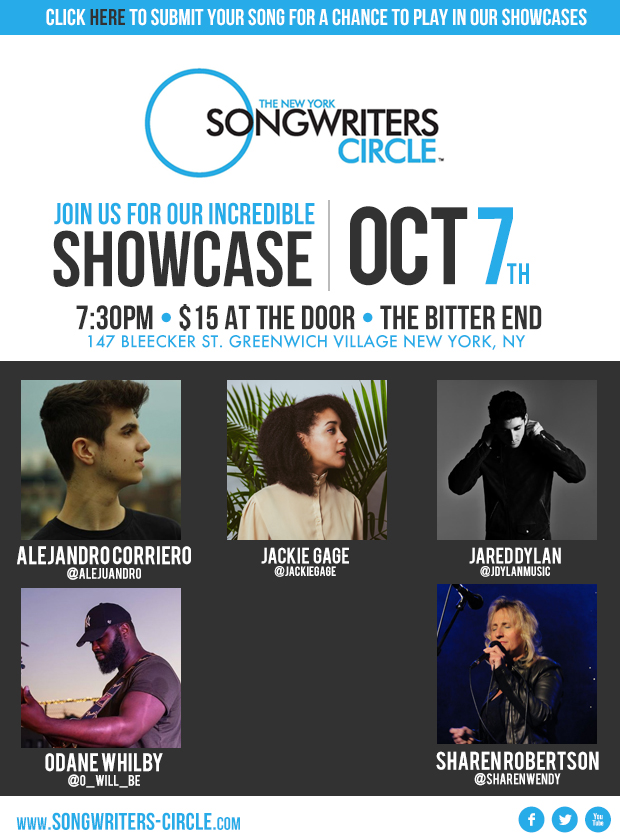 Sharen Wendy Robertson
She is a singer/songwriter, Harvard graduate, and published author from Boston, MA. She began singing in blues jams around the South Shore of Boston in 2005. In 2008, her 20 yr old son was tragically killed in a car accident. The loss propelled her to begin writing and producing my own songs.
Jackie Gage
Jackie Gage is a Bay Area singer whose velvety voice, and uplifting, sentimental songwriting paint a relaxed atmosphere familiar to California natives. With her relocation to New York, Jackie has found mentorship among artists like Marc Cary, Antoinette Montague, Irwin Hall, and has opened for the likes of Darlene Love, El Debarge, Eric Benét, and Marsha Ambrosius, among many others. Whether performing in New York or California, or even abroad in Europe, she creates a sparking, uplifting feeling in her music that gives audiences an unmistakeable sense of peace—a feeling much needed in these times.
Odane Whilby
Odane Whilby is singer-songwriter from the Bronx by way of New Rochelle, NY. Husband and father. Curator and Founder of theOLOGY (@The_OLOGYBX). His single FLY (Cardinal Theory) is available on digital platforms.
alejandro vilarrasa corriero
Born and raised in New York City, Alejandro has been playing guitar since he was 7 Years old. Ever since then he has been playing a wide range of venues such as The Jazz Standard and The PlayStation Theater. He is currently attending The New School for jazz studies.
Jared Dylan
At the age of 24, New Jersey native Jared Dylan has already made a name for himself, having amassed a library of hundreds of original compositions and millions of streams on Spotify. His recent work has garnered the attention of some of the industry's most notable writers and producers, having songs mixed and remixed by talent such as Danny Saber (David Bowie, Madonna, The Rolling Stones), Carmen Rizzo (Coldplay, Seal, Alanis Morissette), and Ran Pink of Fonogenic Studios (Juliette Lewis, Kris Kristofferson, Micky Dolenz).