About NYSC
The Philosophy Of The Songwriters Circle Is Always To Support Great Original Songs In A Live Format.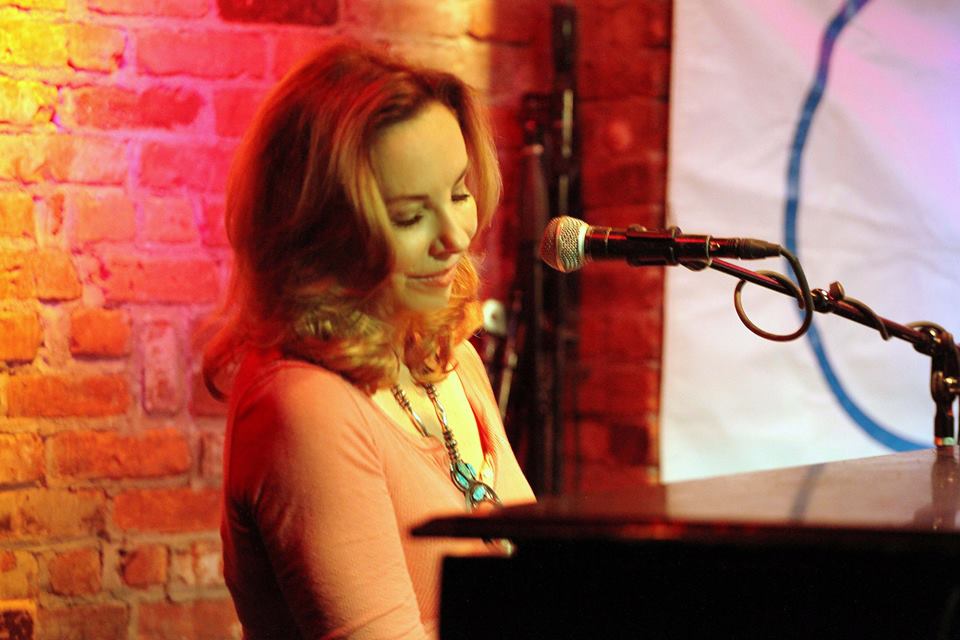 The New York Songwriter's Circle was the brain child of the late Ken Gorka (owner of the historic Bitter End club in NYC West Village).  Singer Songwriter/vocal coach Tina Shafer, started hosting and booking the New York Songwriter's Circle in 1991. The Songwriters Circle has been home to some of best artists of the last three decades including Grammy Winner- Norah Jones, George David Weiss, Lisa Loeb, multi-awarded -Steven Dorff, Judy Collins, Phoebe Snow, Rob Mathes, Peter Zizzo, Albert Hammond, The Story,  Grammy Winner-Jesse Harris, Siedah Garrett (Michael Jackson), Gary Burr,  BMI SongOf The Year Winner-Hugh Prestwood, Marcus Hummon, Kevin Bents,  Big and Rich, Vanessa Carlton, Gavin DeGraw and Lana Del Rey, Ian Axel and John Schmitt, to name a few…later she  incorporated the famous "Young Performer's NIght" staring some of the best up and coming young talent in the country,  as well. The showcases meet once a month on the first Monday of the month at the Bitter end in the west village of NYC.  The New York Songwriters Circle is the original showcase and in it's 25th year, continuing today at The Bitter End.
Tina's Vocal students: Present and Past
Avril Lavigne • Vanessa Carlton • Ari Zizzo (son), Jamie Lynn Sigler (Meadow Soprano) • Gabe Saporta (Cobrastarship) Interscope • Ducan Cummings (The Virgins) • Friday Night Boys Atlantic • Charlotte Sometimes Geffen Records/The Voice • Jesse Harris, The Cutting Room records • Lana Del Rey Interscope •  Abigail Breslin (Little Miss Sunshine)  Cassidy Reiff, Gabrielle Day Lewis.
Regulars at The New York Songwriter's Circle:
John Oates
Marc Cohn
Judy Collins
Gavin DeGraw
Nellie McKay
Kate Voegele (InterScope Records) "One Tree Hill "Toby Lightman (Atlantic Records)
Charlotte Sometimes (Geffen Records)  finalist on THE VOICE
Nine Days,
The Spin Doctors (Atlantic)
Richard Julian
Billy Porter (A&M)
Rob Mathes (Producter/Songwriter: Sting, Pavarotti, Vanessa Williams)
Peter Zizzo (Avril Lavigne, Vanessa Carlton, Toby Lightman, Gilette Johnson )
Kevin Bents (3 time Emmy winner)
Mieka Pauley
Caleb Hawley
John Schmidt
Barnaby Bright
Some of the talent that has come through the Songwriter's Circle:
Vanessa Carlton
She was signed directly from The Circle and went on to have a huge Grammy nominated  hits " A Thousand Miles" and "Ordinary Day". She also studied voice with Tina Shafer.
Norah Jones
Grammy award winning artist
Jesse Harris
A regular at the Circle, who went on to win a Grammy for his hit song
"I Don't Know Why I Didn't Come"
The Story
The Story consisted of Jonatha Brooke and Jennifer Kimball who continued long after the band dissolved with critically acclaimed solo careers.
The Circle has been heralded as one of the best showcases in New York for
discovering talent.